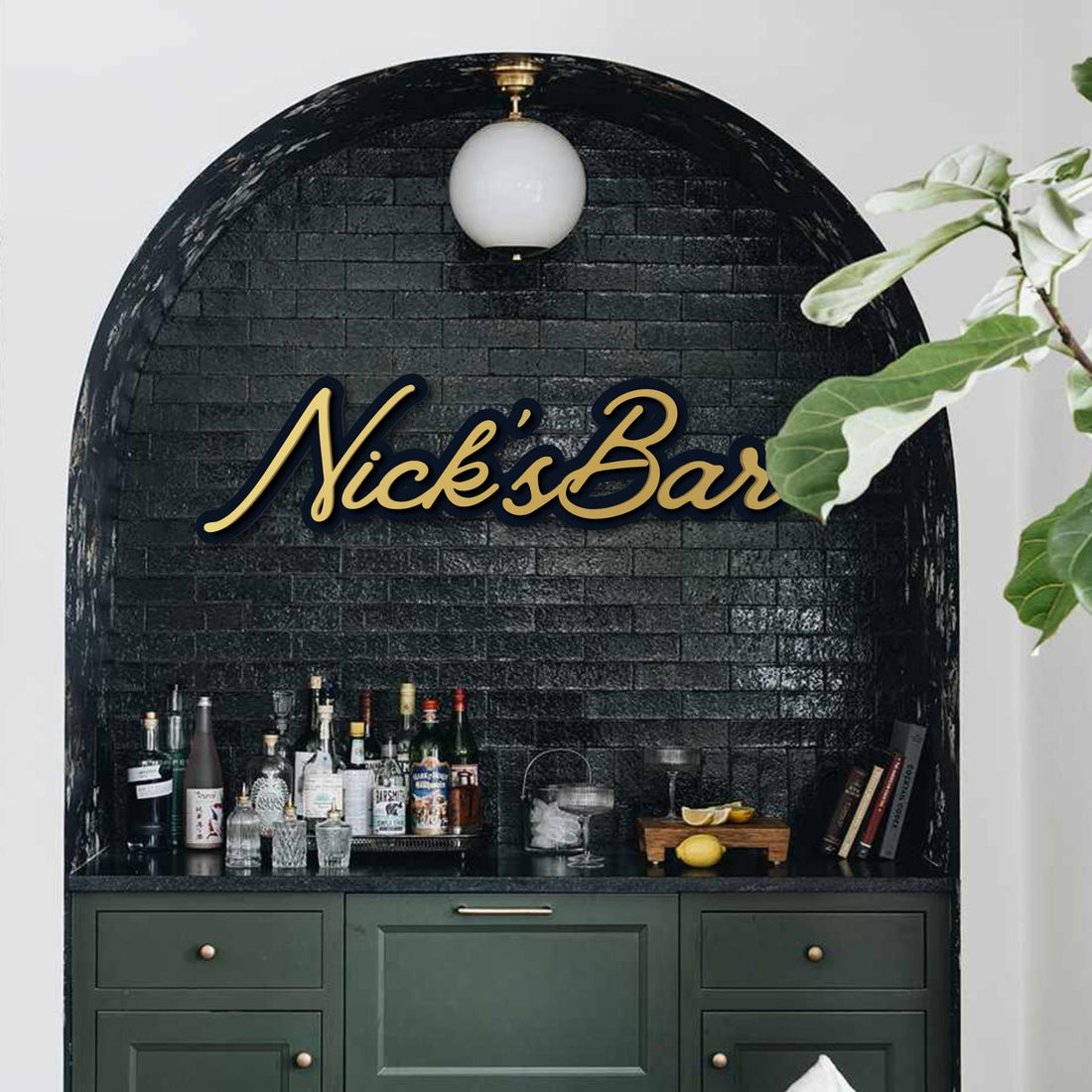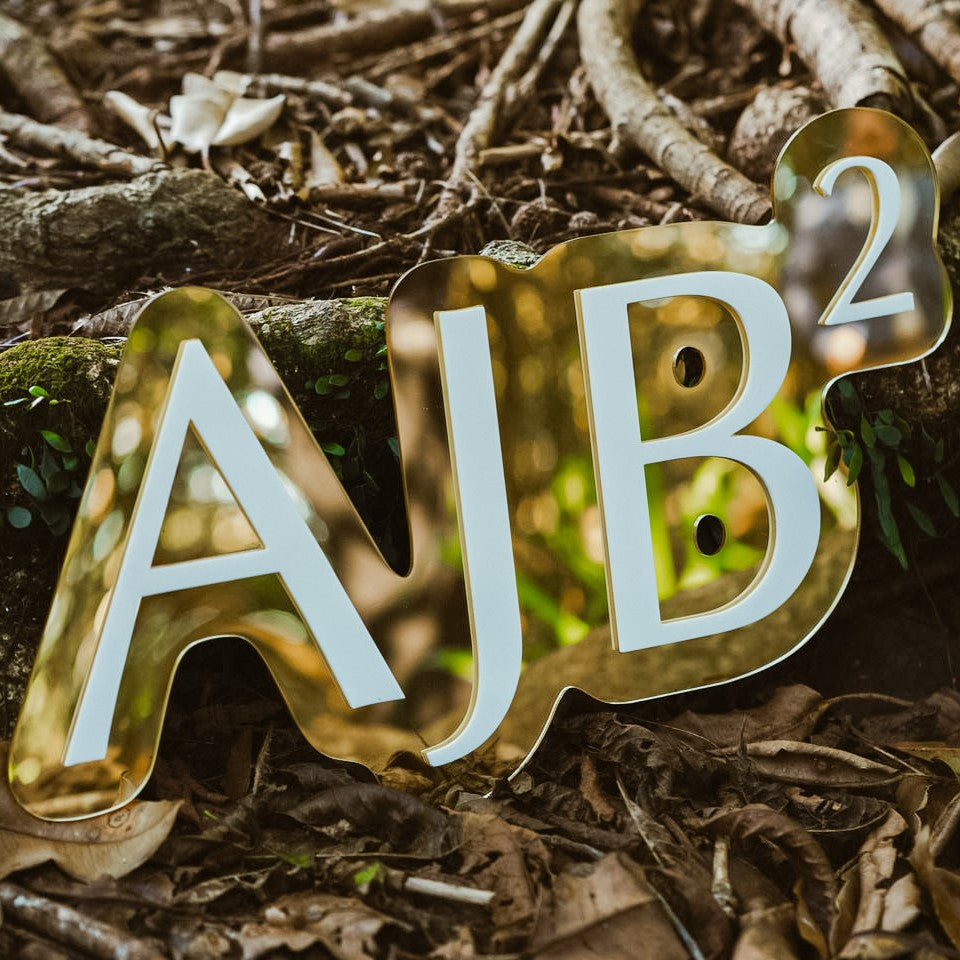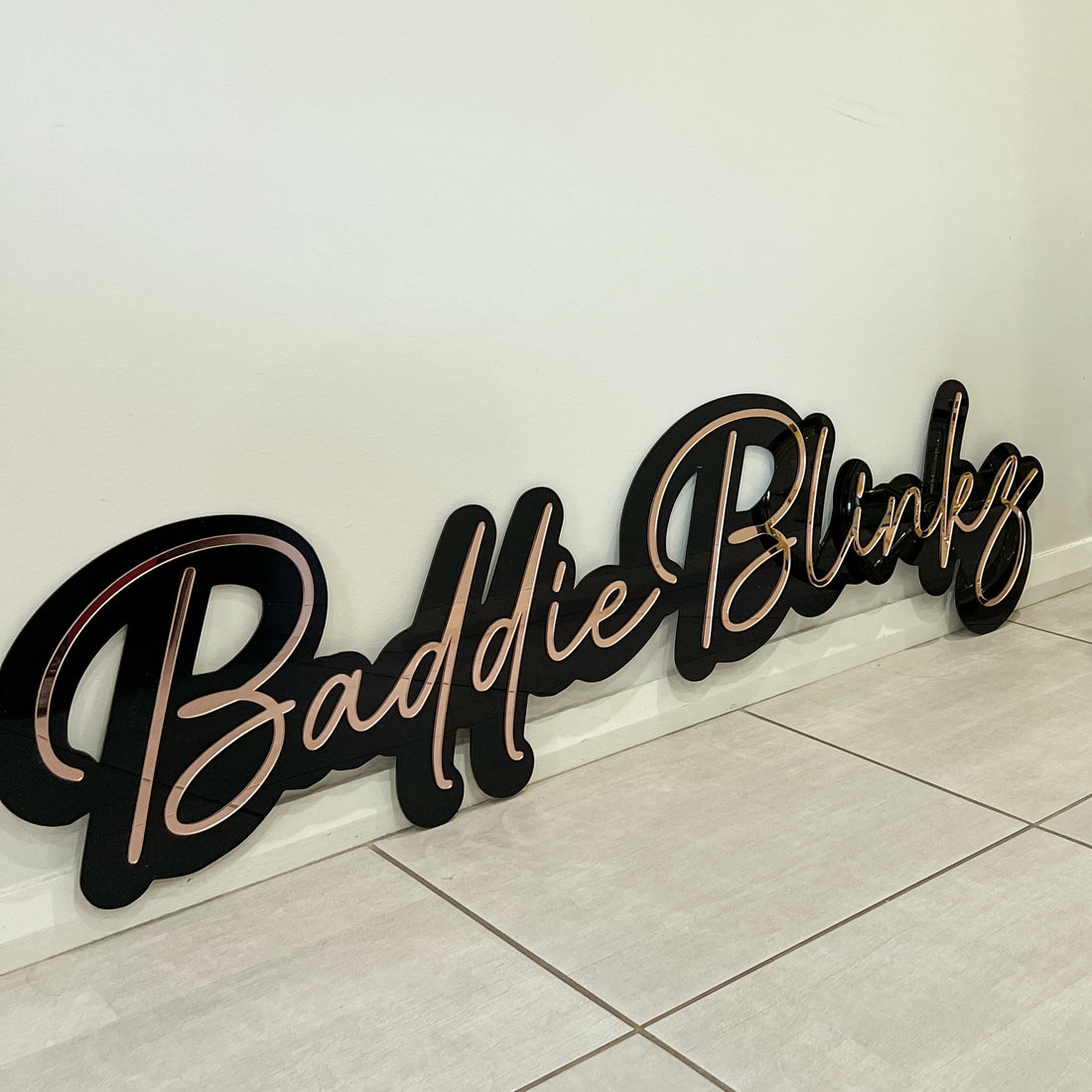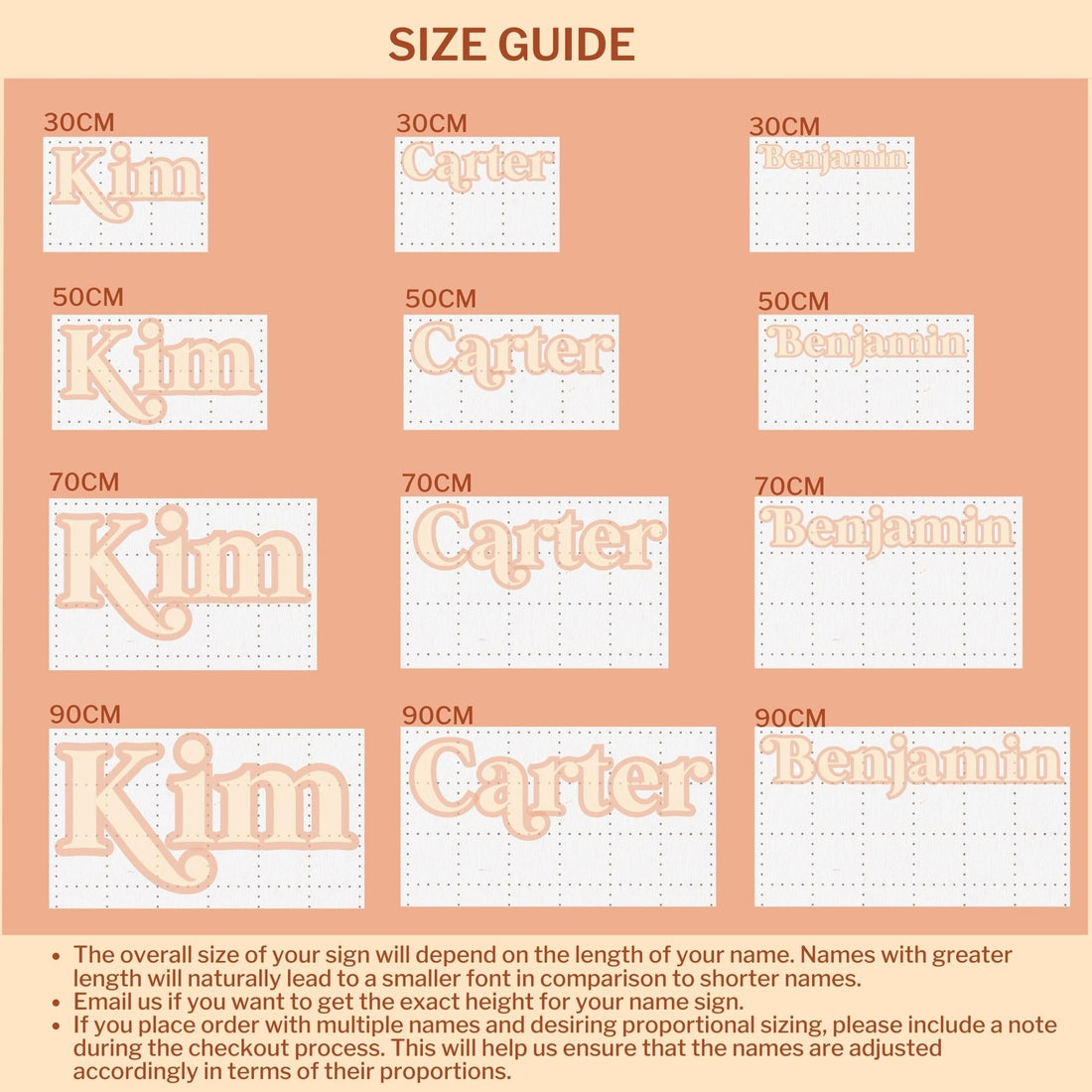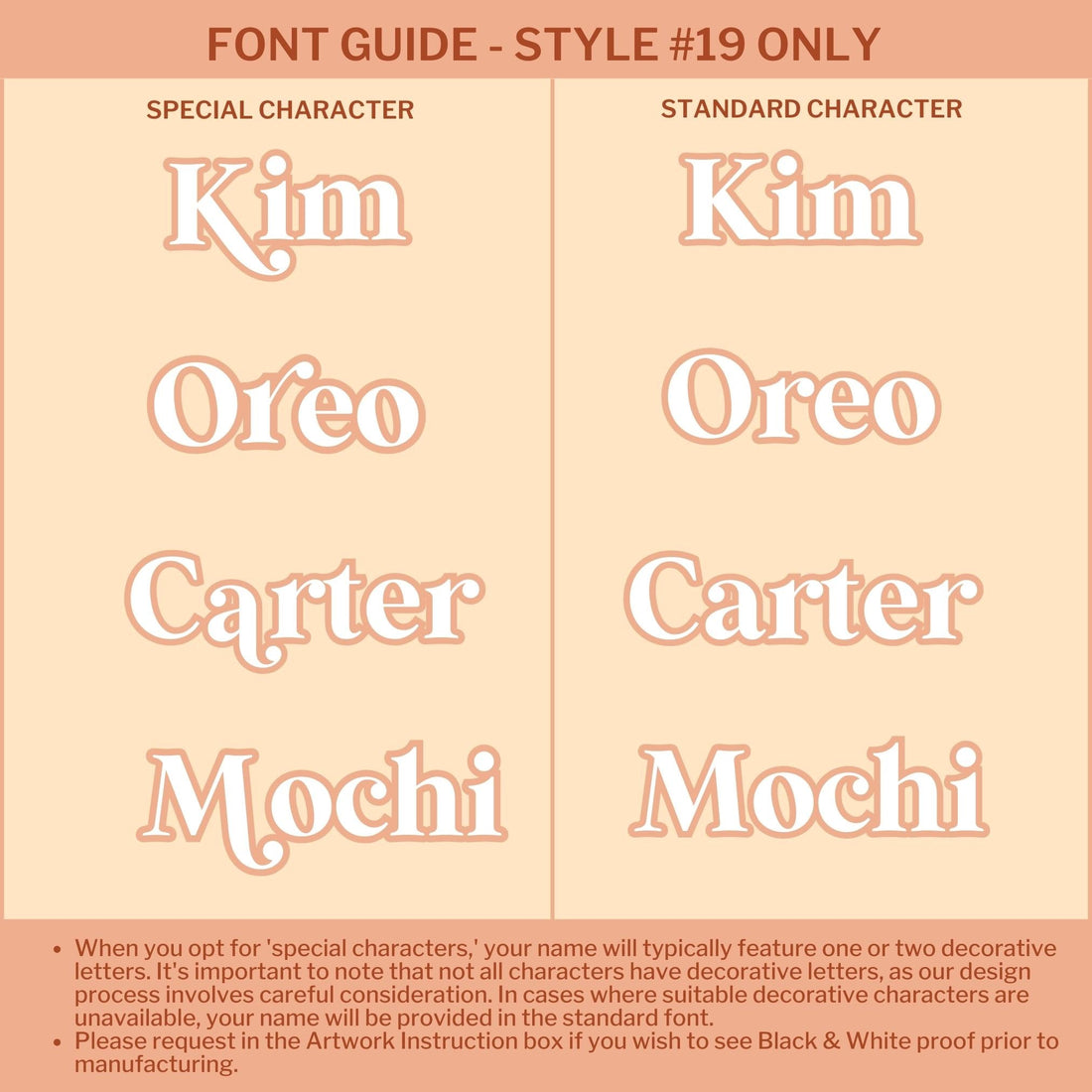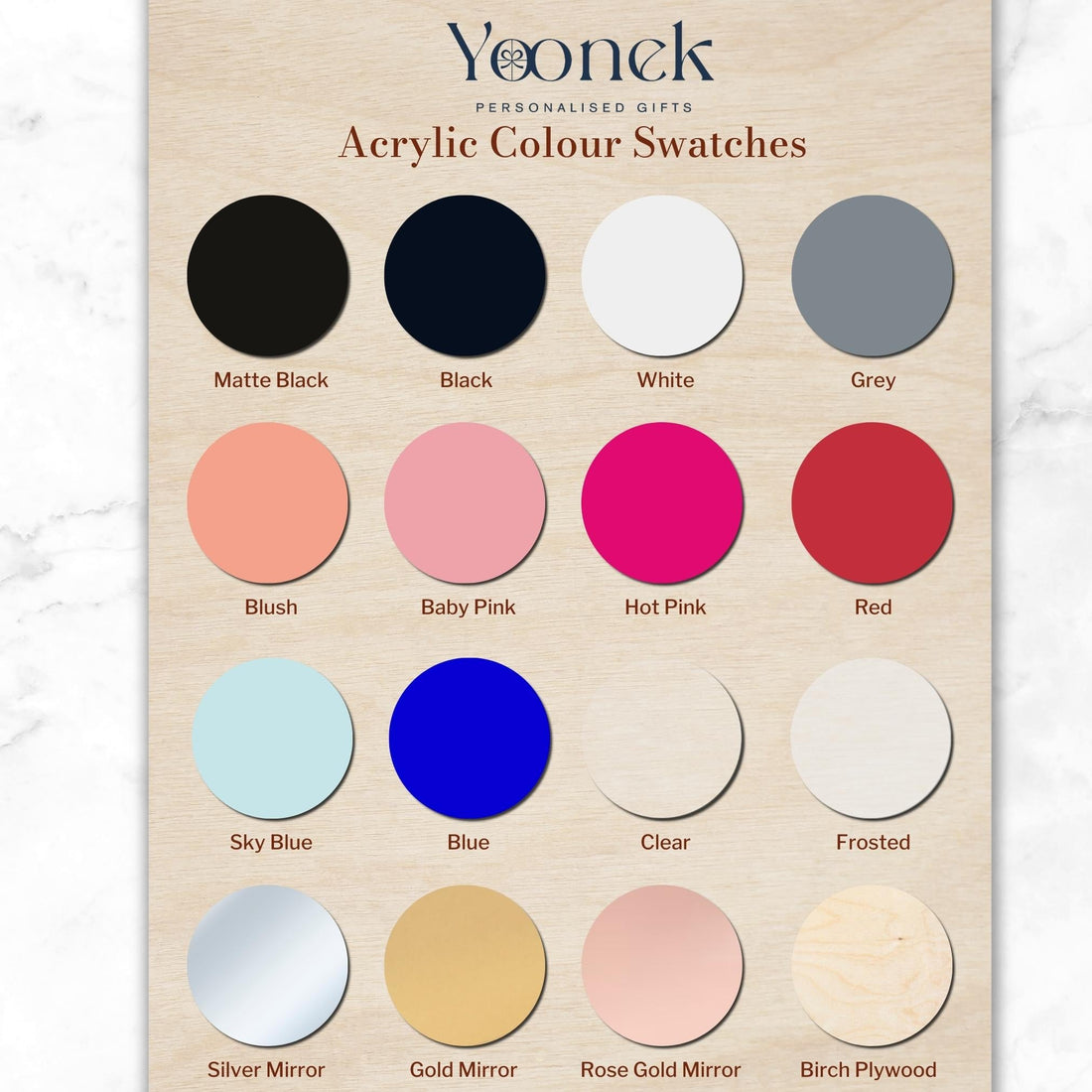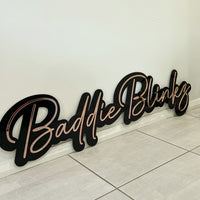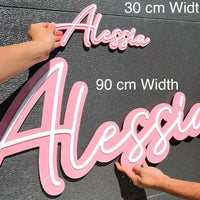 Artwork Styles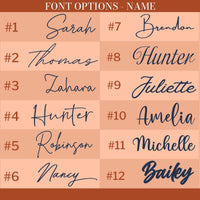 Acrylic 3D Double Layered Business Name Logo Sign - 1 Row
Note: If you would like to see the artwork before manufacturing, you can request in the "Artwork Instruction" box, or email us after placing order. Otherwise, it will go straight into production with the details provided and will be dispatched ASAP. Rest assured, you will be emailed for more information or an artproof from us if we are not clear with your Artwork Instruction.
• Elevate Your Brand with Our Exquisite Laser-Cut Acrylic Signage
• Transform your business identity with our meticulously crafted laser-cut acrylic signage. We offer a personalised touch, allowing you to showcase your business name, logo, and preferred design. Our elegant signage solutions provide a sophisticated and stylish means to present your brand in various settings, from offices and hair salons to small businesses, eyelash studios, coffee shops, and beyond
• Introducing our remarkable double-layered name design, the perfect wall decoration item for your room, space or any special event, etc. Explore a world of creative possibilities with our extensive range of acrylic & plywood colours, where you can craft breathtaking colour combinations without boundaries!
• Elevate your ambience with our exquisite personalised laser-cut acrylic signage, carefully crafted to showcase the name of your choosing. Whether it's a warm welcome for your guests, a tasteful addition to your child's room, nursery room decor, or a captivating feature at any special occasion venue, our creations infuse an unparalleled touch of elegance and lasting memories.

• Experience the essence of personalisation with our nursery, party, wedding welcome sign, featuring meticulously crafted names made from plywood, solid colour or mirror acrylic.

✔ FAST SHIPPING: Crafted and dispatched from Sydney, Australia. Ready to be shipped from 1-3 days. Local Pick Up Available, please message us !

♡ BRIDAL SHOWERS/ WEDDING/ HENS PARTY/ BIRTHDAY / CHRISTENINGS/ BAPTISM/ PARTIES, SPECIAL EVENTS, FUNCTIONS AND MUCH MORE DESIGN AVAILABLE PER YOUR REQUEST ♡

• Materials:
- Made from 3mm thick Acrylic Sheet raised with another 3D acrylic lettering layer.
- NOTE: We don't use vinyl or stickers. All our Letters are raised with acrylic sheet laser cuts to make it more beautiful and long lasting.

• Dimensions:
- The overall size of your sign will depend on the length of your name. The Height will vary according to the amount of letters in the name, names with greater length will naturally lead to a smaller font in comparison to shorter names.
- If you place order with multiple names and desiring proportional sizing, please include a note during the checkout process. This will help us ensure that the names are adjusted accordingly in terms of their proportions.
- Email us if you want to get the exact height for your name sign.
- Applied for 1 Row/ Line only.
• Font Note:
- When you opt for 'special characters,' your name will typically feature one or two decorative letters. It's important to note that not all characters have decorative letters, as our design process involves careful consideration. In cases where suitable decorative characters are unavailable, your name will be provided in the standard font.
- Please request in the Artwork Instruction box if you wish to see Black & White proof prior to manufacturing.

• Colours:

- Background Colour: We offer an extensive range of plywood & acrylic colours, including solids, mirrors, clears, and frosts, allowing you to mix and match according to your preferences, theme, or decor. Kindly refer to our colour chart photo to select the acrylic color for your shadow background layer of the signage that best suits your vision, preference, theme, or decor.
- Lettering colour: Default Letter Colour Layer Is White, if you want any other colour, please contact us or request to change in the "Artwork Instruction Box"

- When choosing your colour, please note that you choose the background colour and the default text colour is White, so if you select Black, you will receive a Black Background, with White Text.
- Please contact us if you want to have any other colour combination
• Hanging:
- Easy to hang with double-sided tape/ 3M hanging strips/ jute string, inadvisable hook ( Mounting hardware are NOT included).
- Requested holes can be cut into the sign for a specific mounting.

• Technique: Laser Cut. Personalise any design with any name, date, available template design or custom logo.
• Note: due to the item being manufactured using laser cutting, there may be small blemishes that appear in certain areas of the mirror acrylic colours (Gold mirror and Rose Gold mirror ONLY) which is visible when viewing at short distance. These will not be visible on the sign once hung  up and viewed at a distance. 
1. Choose size from the drop-down menu.
2. Type in your preferred colour for each layer, font style # and exact order you want it manufactured based on our provided Design Template Options. You can add additional instructions in ( ) brackets.
Example:
Base Layer: Blush
Top Layer: Birch
#19: Kaden

▸If you want to use your own logo, please attach/ send us your file once you finish . Please note to attach the highest resolution file as possible to avoid quality issues Not all files are scanned prior to manufacturing, if you're not sure, please send us an email after placing the order to confirm if the file is of an acceptable quality.
▸All artwork based on our available design is free of charge.

▸If you don't like any of our template and want to create your own bespoke artwork design, please feel free to contact us with any questions you may have, a small additional fee may apply.
PRODUCTION TIME:
1-7 Business Days
Rush Order Available: 1-3 Business Days from Approval, please contact us.
ESTIMATE DELIVERY TIME:
| | |
| --- | --- |
| Delivery to Australia | Delivery from dispatch |
| Standard Shipping | 3-5 business days* |
| Express Shipping | 1-3 business days* |
If your shipping address in Tasmania, Northern Territory, Western Australia or in a rural location, we recommend you leave approximately 7-12* business days shipping time for your standard shipping order or 5-7* business days for your express shipping order.
| | |
| --- | --- |
| International | Delivery from dispatch |
| Standard Shipping | 7-15 business days* |
| Express Shipping | 5-7 business days* |
* * There may be delivery delays outside our control. Please keep in mind these are estimates only.
Trusted By Team At