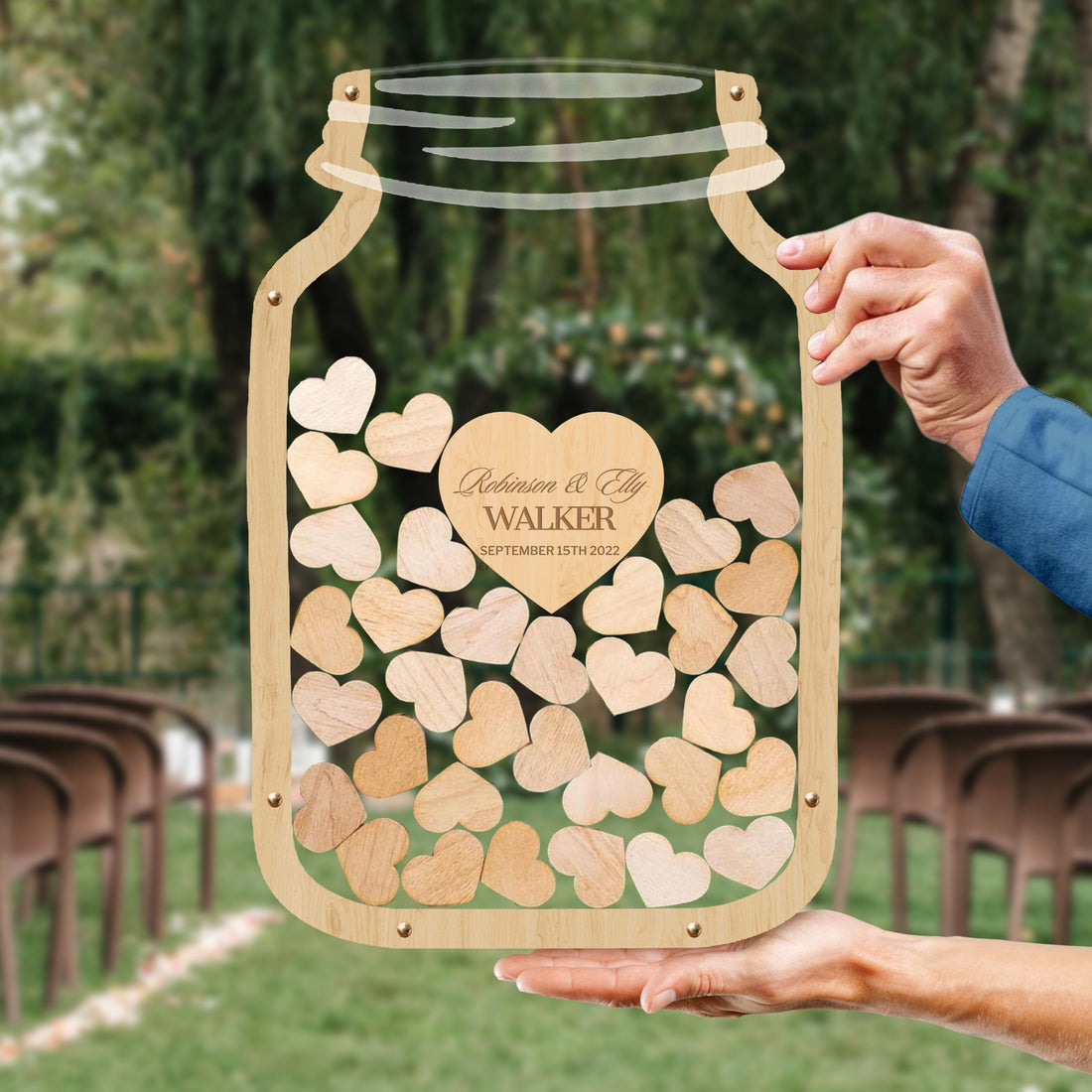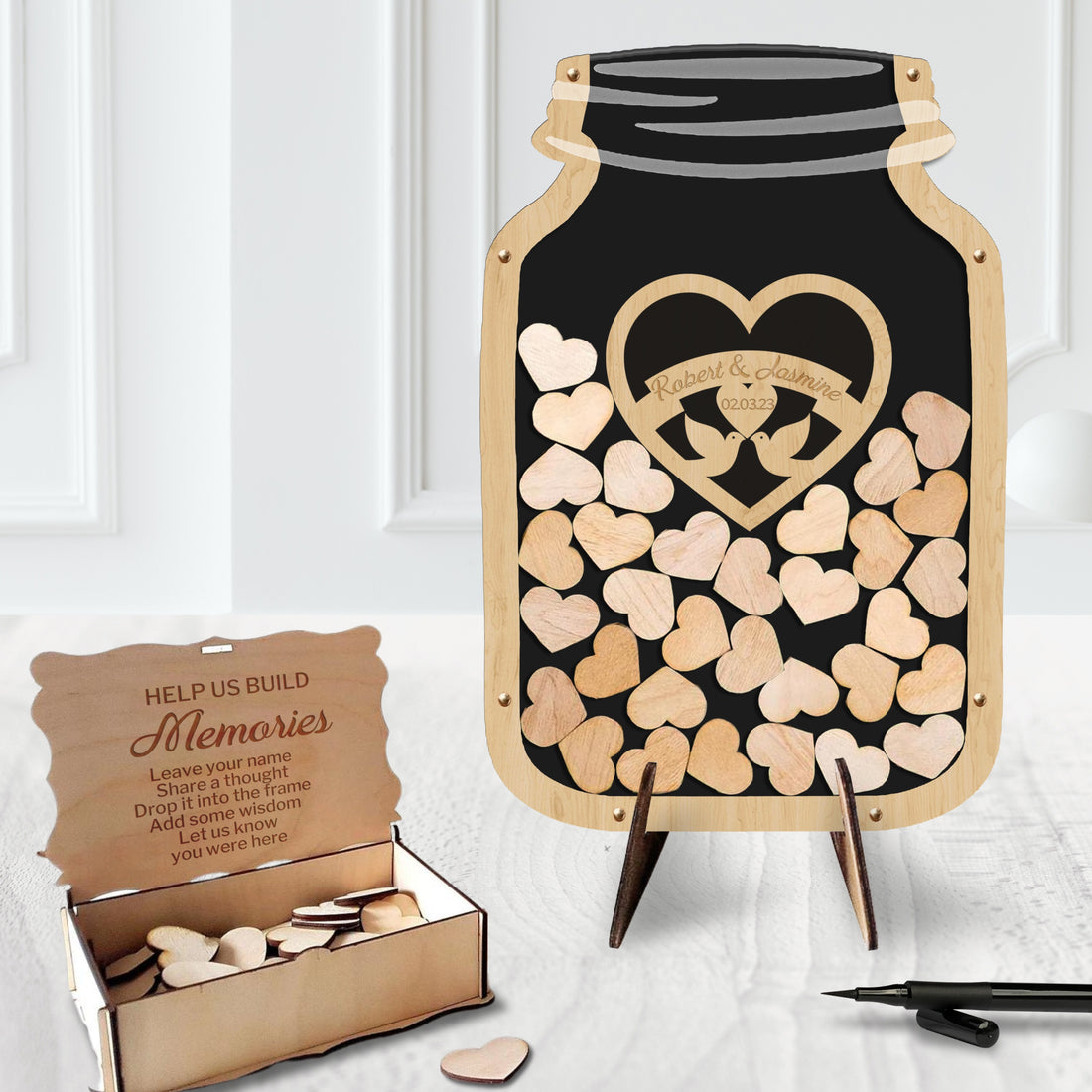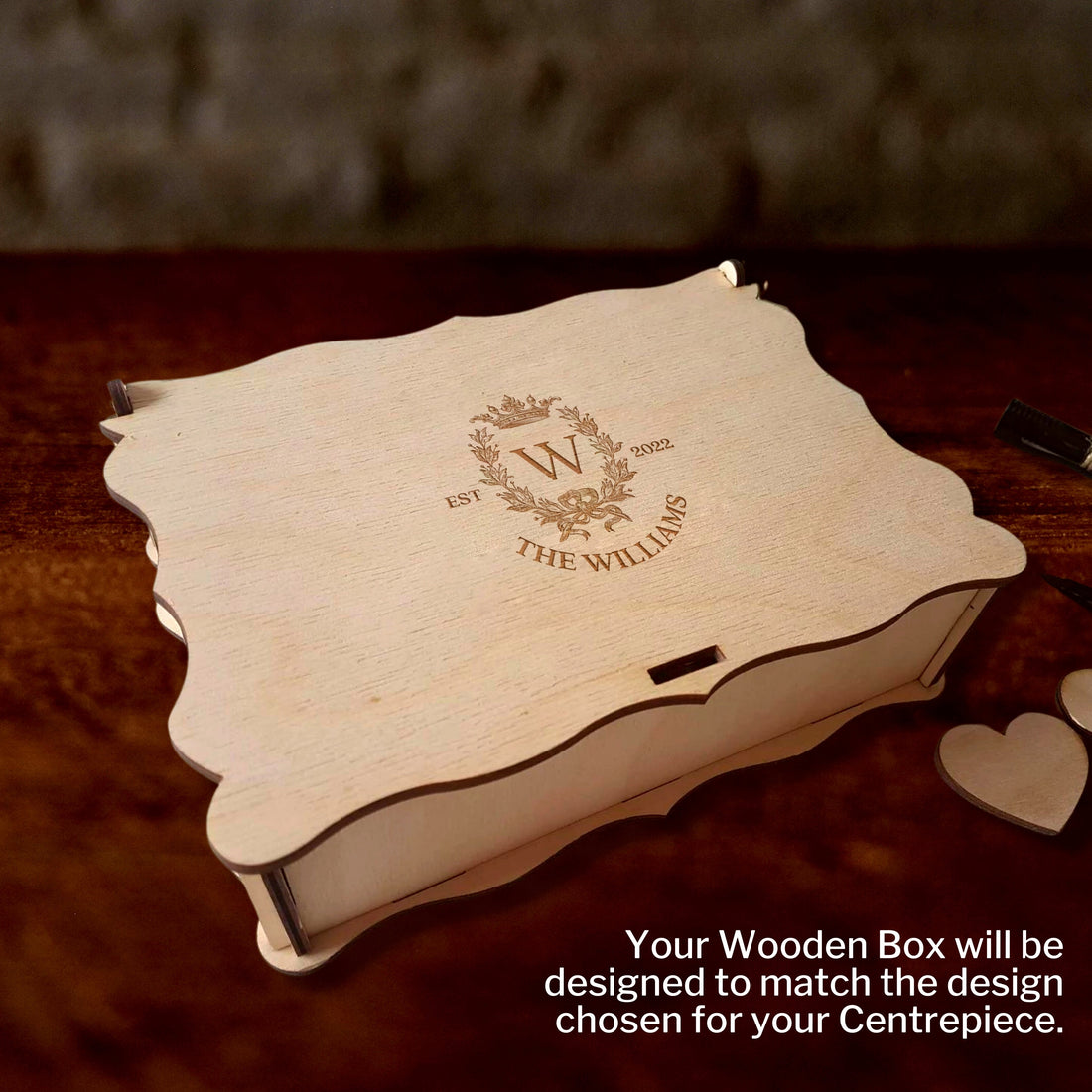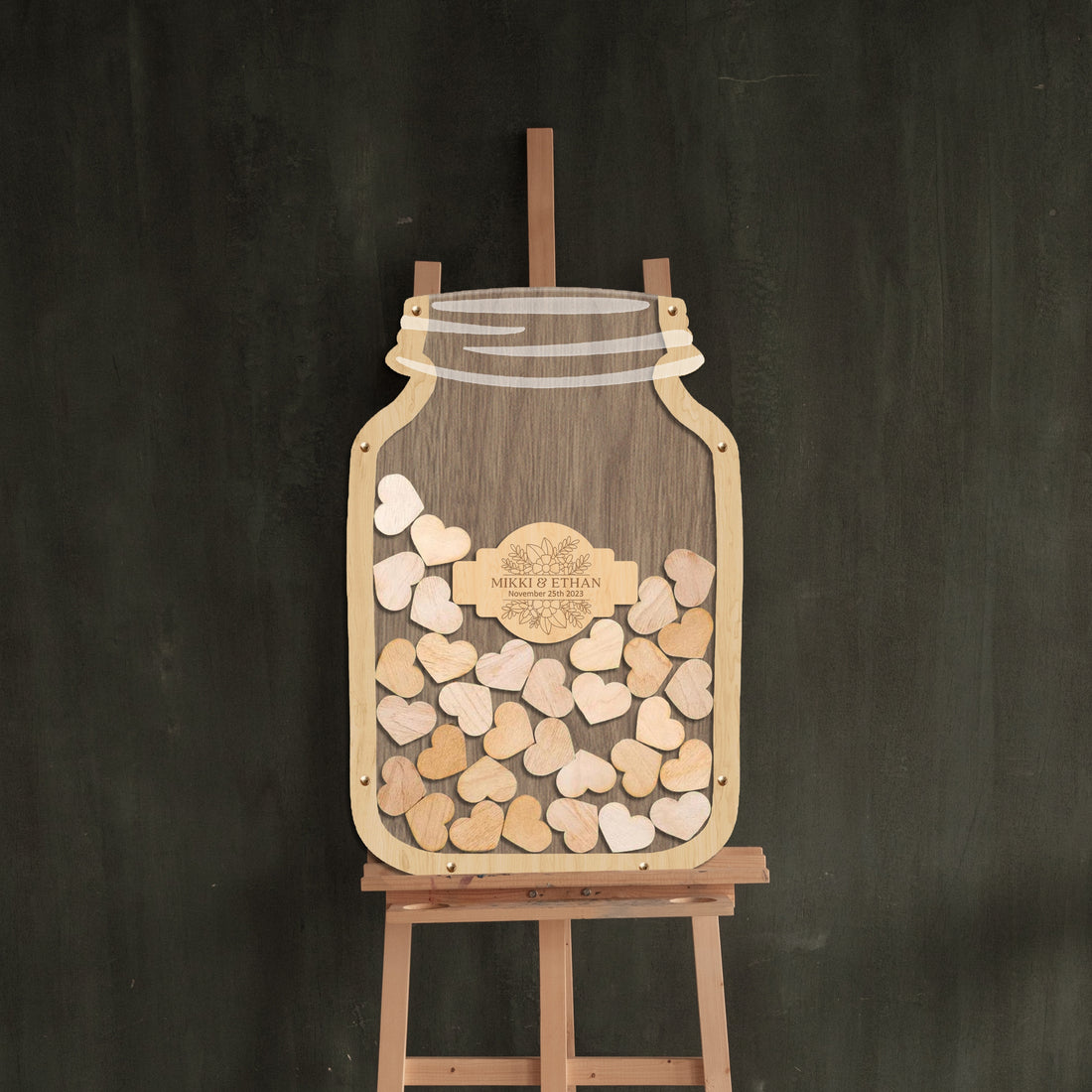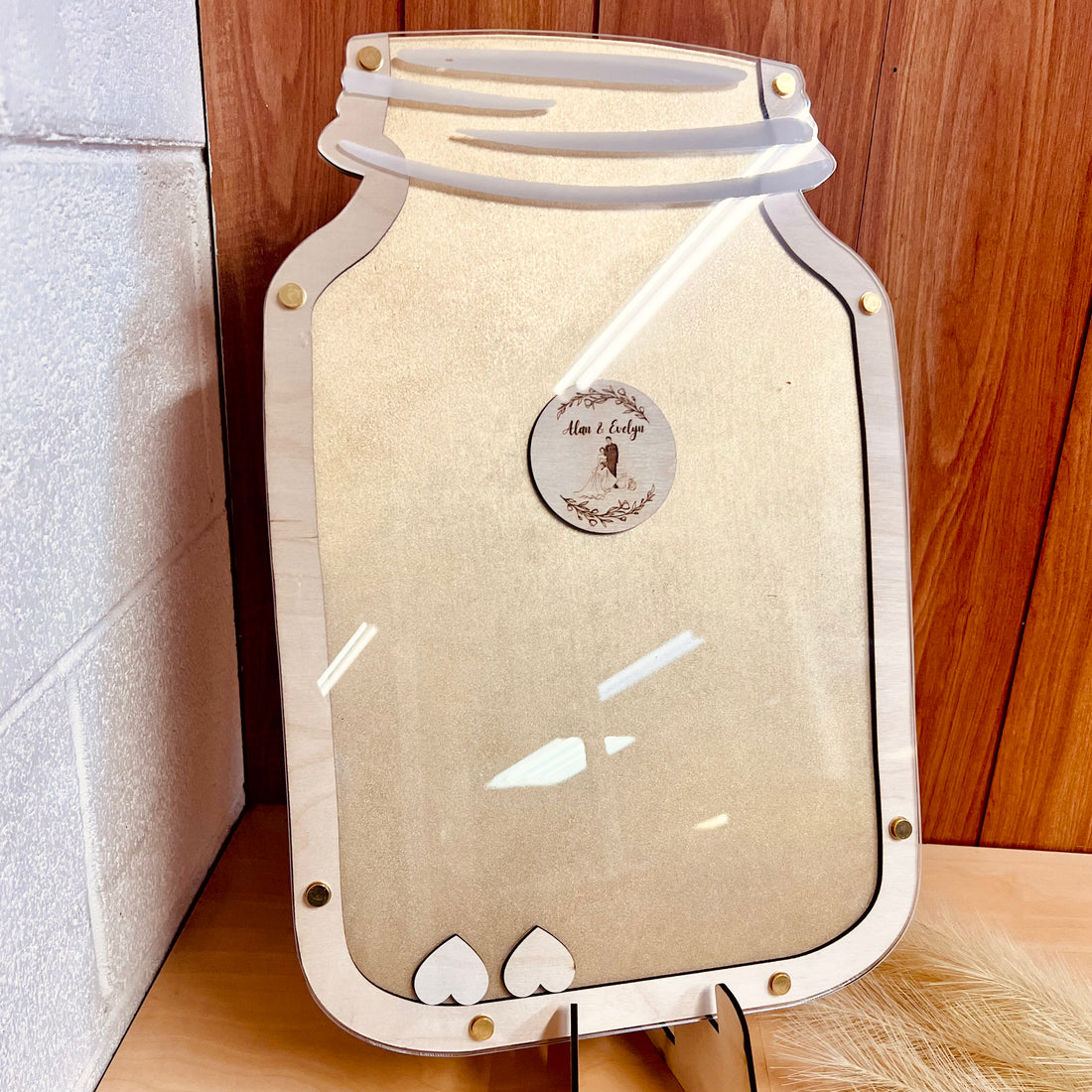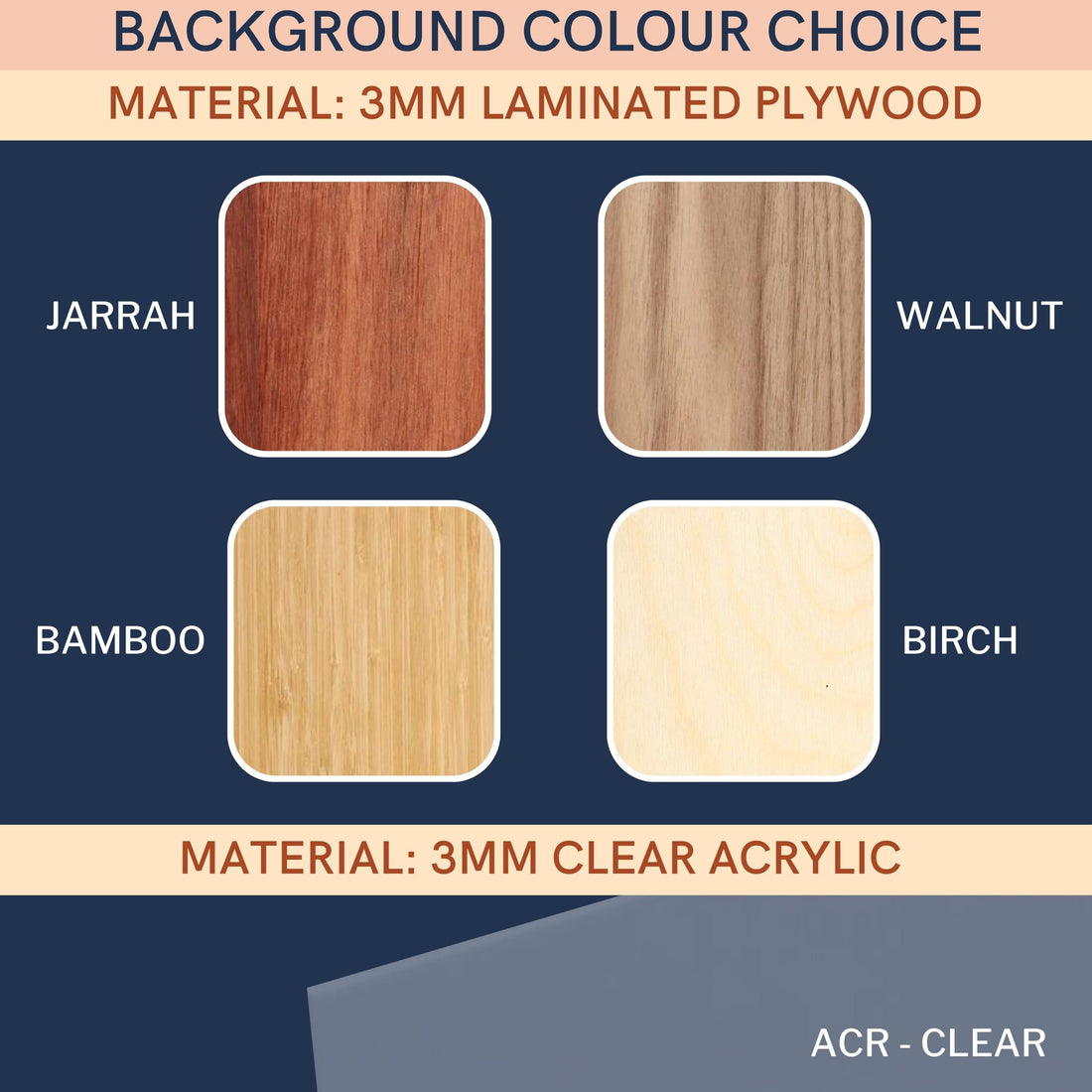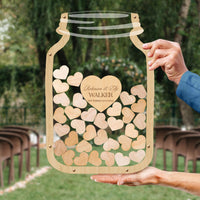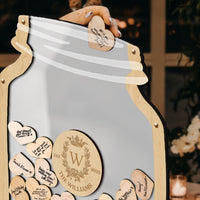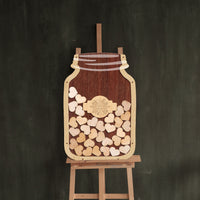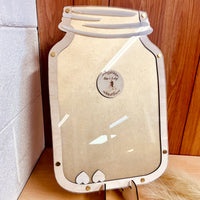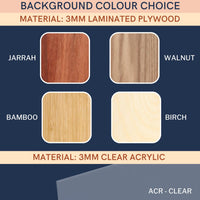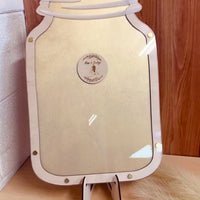 Artwork Styles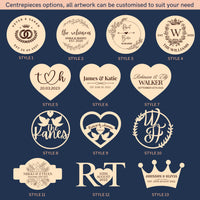 Personalised Wedding Guest Book Alternative - Jar Shape Drop Box
Note: If you would like to see the artwork before manufacturing, you can request in the "Artwork Instruction" box, or email us after placing order. Otherwise, it will go straight into production with the details provided and will be dispatched ASAP. Rest assured, you will be emailed for more information or an artproof from us if we are not clear with your Artwork Instruction.
• Our customised laser cut Wooden Wedding Drop Box are made with the name and design of your choice. Let's personalised our beautiful rustic guestbook alternative to suit any special events.  This is the perfect way to allow your guests and your loved ones to leave their desires, signature and message by hand on the wooden small hearts, while adding a touch of elegance and memory to your wedding or any occasion venue.

• Beautiful personalised vintage Wedding Guest Book perfect for every occasion including your upcoming Wedding, Engagement, Birthday, Hens Party, Bridal, Baby Shower, Baptism, Christening or any special event that you can think of. This Heart Shape Dropbox will add the gorgeous look on any Wedding/ Event Party stationery table decor.
• You can always remember all your beloved guest who were celebrate with you on your special day! You can hang it on the wall as memory decoration of your space after the celebration to remember.
✔ FAST SHIPPING: Crafted and dispatched from Sydney, Australia. Ready to be shipped from 1-3 days. Local Pick Up Available, please message us !

♡ BRIDAL SHOWERS/ WEDDING/ HENS PARTY/ BIRTHDAY / CHRISTENINGS/ BAPTISM/ PARTIES, SPECIAL EVENTS, FUNCTIONS AND MUCH MORE DESIGN AVAILABLE PER YOUR REQUEST ♡

Each set includes:
Guest Book
Engraved Guest Book's Centrepiece
Guest Book's Stand
Plain Small Hearts: your choice of quantity
Engraved Wooden Box for Small Hearts: Optional

Materials:
Guest Book:
+ Frame: Defaulted 3mm (0.11") Birch Laminated Plywood: Constructed of five single-ply, high quality hardwood layers which provide strong durability and quality.
+ Font Side: Defaulted 3mm (0.11")  Transparent Acrylic
+ Back Side: Your choice of:
++3mm (0.11") Laminated Plywood ( 4 available colours )or
++3mm (0.11") painted MDF ( 4 available colours ) or 
++3mm (0.11") Clear Acrylic

Guest Book's Centrepiece: Defaulted 3mm (0.11") Birch Laminated Plywood with customised artwork to suit your need.

Guest Book's Stand: Defaulted 3mm (0.11") Birch Laminated Plywood
Small Heart Shape: Defaulted 3mm (0.11") Birch Laminated Plywood
Wooden Box: Defaulted 3mm (0.11") Birch Laminated Plywood
Dimensions
JAR FRAME GUEST BOOK ( W x H ): Size of the guest book depending on the number of guests (small heart shapes) at your wedding.
30 hearts - 23 x 34cm (9" x 13")
50 hearts - 25 x 37cm ( 10" x 14.5")
60 hearts - 25 x 37cm ( 10" x 14.5")
80 hearts - 30 x 45cm (12" x 18")
100 hearts - 33 x 49cm (13" x 19")
150 hearts - 40 x 60cm (16" x 24")
200 hearts - 47 x 70cm (18.5" x 28")
250 hearts - 54 x 80cm (21" x 31.5")
300 hearts - 60 x 90cm ( 25" x 35")
SMALL HEART FOR DROPBOX ( W x H ) : 3.3 x 3.0cm (1.3" x 1.2")

WOODEN BOX FOR SMALL HEART (depending on the number of hearts)
Length: 10 - 20cm  (4" - 8")
Width: 6.5 - 15cm ( 2.5" - 6")
Height: 2.5 - 5cm ( 1" - 2")
Technique: Laser Cut & Laser Engraving. Personalise any design with any name, date, available template design or custom logo, your own image.

Note:
- Due to the nature of wood, the colouring, markings, knots, and rustic characteristics will vary and may result in lighter and darker areas in the engraving. Each item will be unique. You can treat your timber sign with mineral oil to keep it looking great forever!

1. Choose Heart Quantity & Wooden Box options
2. Select your preferred Background's material ( type your Material's colour in step 3)
3. Type in your preferred Background Material's colour, artwork style number & exact order you want it manufacture based on our provided Design Template Options for the Centrepiece.
Wooden Outer Box will be matched Centrepiece's artwork. Add message for Inter Box
You can add additional instructions in ( ) brackets. 
Example:
1. Background of Guestbook Material's Colour ( see picture for colour: clear acrylic, walnut, black, etc.): Black (painted MDF)
2. Artwork Style & Names, Date, etc.:  Style #8, James & Katie, EST June 25,2021
3. Outer's Box: Sam artwork as Centrepiece, Inter's Box: Help us build Memories

▸If you want to use your own logo, please attach/ send us your file once you finish . Please note to attach the highest resolution file as possible to avoid quality issues. Not all files are scanned prior to manufacturing, if you're not sure, please send us an email after placing the order to confirm if the file is of an acceptable quality.
▸You can combine or pick any font, icon, style, etc between our provided designs, or choose not to include a date, title or icon for example. All artwork based on our available design is free of charge.

▸If you don't like any of our template and want to create your own bespoke artwork design, please feel free to contact us with any questions you may have, a small additional fee may apply.
PRODUCTION TIME:
1-7 Business Days
Rush Order Available: 1-3 Business Days from Approval, please contact us.
ESTIMATE DELIVERY TIME:
| | |
| --- | --- |
| Delivery to Australia | Delivery from dispatch |
| Standard Shipping | 3-5 business days* |
| Express Shipping | 1-3 business days* |
If your shipping address in Tasmania, Northern Territory, Western Australia or in a rural location, we recommend you leave approximately 7-12* business days shipping time for your standard shipping order or 5-7* business days for your express shipping order.
| | |
| --- | --- |
| International | Delivery from dispatch |
| Standard Shipping | 7-15 business days* |
| Express Shipping | 5-7 business days* |
* * There may be delivery delays outside our control. Please keep in mind these are estimates only.
Trusted By Team At